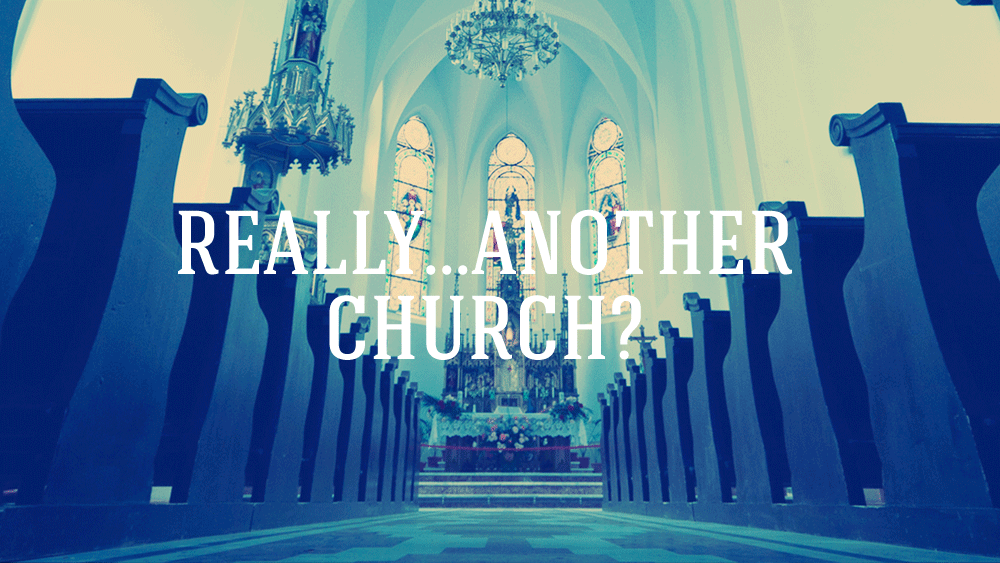 I've come to enjoy getting the question "So, what do you do?" I can never tell the reaction I'm going get when I answer, "Well, I'm actually in the process of establishing a new church with a few friends." Some people, even "churchy" people don't get why in the world I would venture out on this endeavor.
Truthfully, even I've wondered why we're starting a new church. Then I remember that I'm not starting anything new. God is at work and has always been. We've only been invited to join Him as He builds His Church.
From the beginning of Christianity, God has used the establishment of new churches across the world as the primary vehicle of sharing the Gospel of Jesus Christ. They come together to celebrate Jesus' life and mission. They come together to learn how to live out this mission, and are mobilized to teach others to do the same.
Unfortunately, some churches have fallen into one of two extremes. They've either become self-serving and stagnant or they've compromised biblical principles for the sake of progress.
However, there are some churches who have stayed true to the central message of the Gospel found in the Bible. They've also progressed with the world around them. These churches are not stagnant but are alive with individuals who live and serve with passion and purpose as they follow Jesus.
When God laid it on our hearts to establish Freedom Community Church in Niles, Michigan, He called us to establish that type of church.
We were compelled by His words in Isaiah 43:19 :
"Behold, I am doing a new thing; now it springs forth, do you not perceive it? I will make a way in the wilderness and rivers in the desert."
I've had the privilege of speaking with leaders in the community and it's been amazing to hear what's happening in Niles! God is truly doing a new thing in our community. Freedom has been called to join Him.
Specifically, we've been called to help people find freedom in following Jesus.
Along with that, we've been called to help foster intentional community across boundaries. We believe we are greater together than we are divided. We've also been called to inspire and equip people to pursue excellence at home, in the marketplace and in our community. We believe that as we learn more about Jesus, we will begin to reflect His nature; how He loved and served those around Him.
Maybe God is doing something new in you. Maybe after reading this you feel compelled to be a part of this "new thing" God is doing. Here are three ways you can do so:
You can pray for the establishment of Freedom Community Church
You can help Freedom meet its financial needs by giving generously to the work being established
You can join our launch team whose goal is to successfully launch Freedom Community Church
We would love to have you be a part of this "new thing" that God is doing.
Let us know how God is calling you to join him at work in Niles with Freedom Community Church by sending us a message here.
So, are we starting a new church? Yes and no. Yes, we are joining God's global movement to establish authentic communities who embrace, teach and live out the mission of Jesus. No, there's nothing new about that!