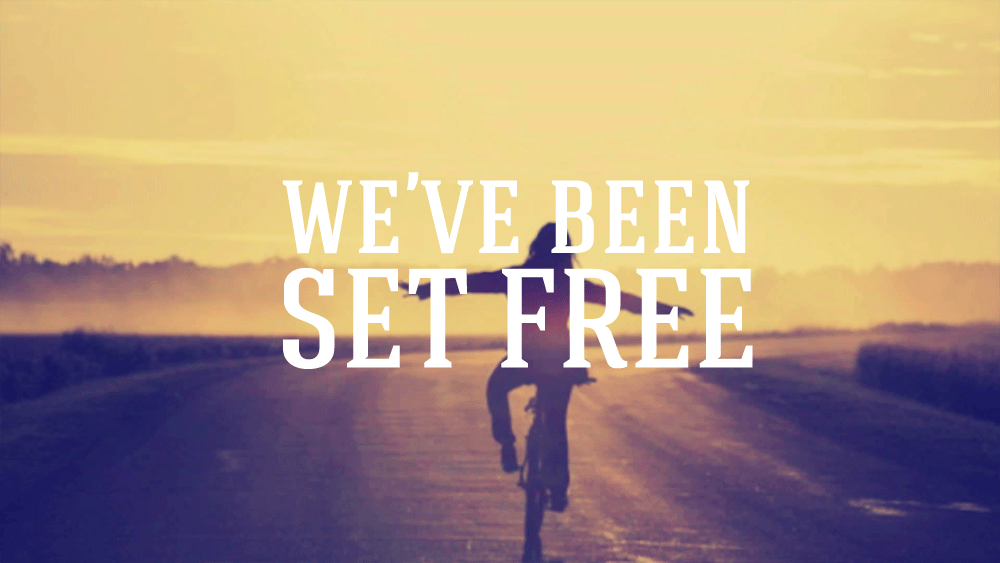 Today, so many people have the feeling that being a follower of Christ is largely defined by a list of dos and dont's. Their mind automatically thinks that in order to be "good enough" to be a Christian they have to go out of their way to do something or be someone. They feel burdened, stressed, confused, or even condemned.
The concept that seems to slip by unnoticed is that there is nothing we can do and no one we can be that will ever gain us admittance into the kingdom of God. It's already been done.
Jesus set us free!
We are no longer enslaved to a life of sin and guilt. It's like someone unlocked all the doors to the prison, but some people haven't realized it yet. Or maybe they're afraid of what's waiting for them on the other side.
I believe in the vision of Freedom Community Church because it will be a church devoted to showing people that the chains are broken and we have been set free.
It will show them that it is worth stepping out into the freedom Christ won for us on the cross so that we can embrace the fullness of the life he gives. This freedom will help people realize that being a true follower of Christ doesn't mean living a life driven by obligation, but desire. A desire to walk with him and experience the connection and joy we were created for.
Niles is a community in need of a movement where the focus is on the message of the cross rather than a message of "this is how you should behave." It is a community ready for the freedom Christ gives.
It is a community ready for "a gospel-centered movement called Freedom Community Church."